Salmon Oil
Salmon Oil has made the news once again! This time it's research published in the prestigious American Journal of Clinical Nutrition. The article points out how supplementing with these important omega-3 oils – the richest source of EPA & DHA – may help keep blood free flowing, vessels flexible and may help protect people from heart attacks.
But superior heart health isn't all. Numerous studies in peer reviewed publications show a possibility that Omega-3 supplements that are high in EPA and DHA may be able to help people with depression, PMS, arthritis and other inflammations, such as migraines. Researchers are also looking into the possibility of salmon oil benefits during pregnancy, nursing and infancy when a baby's eyes, nerves and brain are developing.
When you're dealing with oils, you really have to know what you're doing. It's absolutely essential to protect them from destruction by air, heat and light. Plus many companies take any old fish that comes up in the net and squeeze out whatever they can. This usually includes organs high in herbicides, pesticides and heavy metals.
It's important to use only premium edible portions of cold-pressed flesh. An exclusive encapsulation process is necessary to protect the oil from rancidity and oxidation. This prevents toxins and oxidized fats from ending up in your product and guarantees you balanced ratios of pure, potent omega-3 oils with all the extraordinary benefits of EPA and DHA.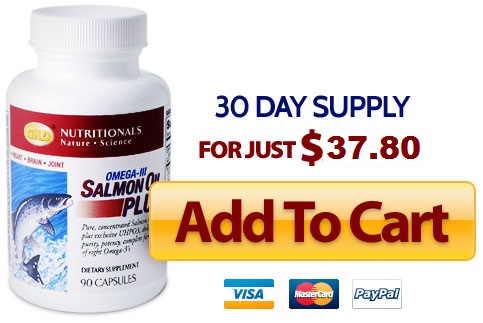 Our Guarantee – We offer a 100% money-back guarantee, no questions asked.
Simply return the original bottle for an exchange or full refund.
Would You Like More Information?
Call us toll-free at (888) 508-1234 to order today or Order Online

HWW Enterprise Group
353 Carolina Mtn. Dr. #188
Franklin, NC 28734
Email: bewell@havegoodhealth.net