Fish Oil – Uses and Results
Fish oil has been proven to be down right amazing. And according to Medline Plus, a service of the U.S. National Library of Medicine:
"Fish oil is used for a wide range of conditions. It is most often used for conditions related to the heart and blood system. Some people use fish oil to lower blood pressure or triglyceride levels (fats related to cholesterol). Fish oil has also been tried for preventing heart disease or stroke. The scientific evidence suggests that fish oil really does lower high triglycerides, and it also seems to help prevent heart disease and stroke when taken in the recommended amounts. Ironically, taking too much fish oil can actually increase the risk of stroke.
Fish may have earned its reputation as "brain food" because some people eat fish to help with depression, psychosis, attention deficit-hyperactivity disorder (ADHD), Alzheimer's disease, and other thinking disorders.
Some people use fish oil for dry eyes, glaucoma, and age-related macular degeneration (AMD), a very common condition in older people that can lead to serious sight problems.
Women sometimes take fish oil to prevent painful periods; breast pain; and complications associated with pregnancy such as miscarriage, high blood pressure late in pregnancy, and early delivery.
Fish oil is also used for diabetes, asthma, developmental coordination disorders, movement disorders, dyslexia, obesity, kidney disease, weak bones (osteoporosis), certain diseases related to pain and swelling such as psoriasis, and preventing weight loss caused by some cancer drugs.
Fish oil is sometimes used after heart transplant surgery to prevent high blood pressure and kidney damage that can be caused by the surgery itself or by drugs used to reduce the chances that the body will reject the new heart. Fish oil is sometimes used after coronary artery bypass surgery. It seems to help keep the blood vessel that has been rerouted from closing up."
So as you can see, there are many uses for fish oil – and more specifically the omega 3 fatty acids from fish. Learning more about all these extraordinary benefits is the second most important thing you can do for your health. Can you guess what the most important thing is?
That's right! It's time to put your knowledge to work and start eating more oily fish and getting high quality omega 3 fatty acids in your diet. Read more about fish oil and how it works for you.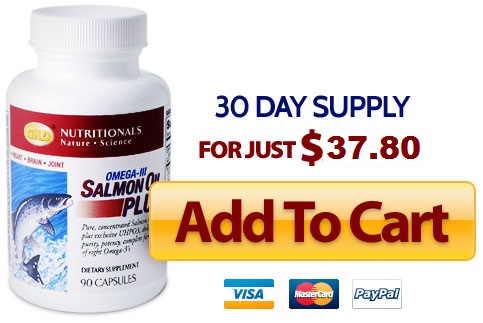 Our Guarantee – We offer a 100% money-back guarantee, no questions asked.
Simply return the original bottle for an exchange or full refund.
Would You Like More Information?
Call us toll-free at (888) 508-1234 to order today or Order Online

HWW Enterprise Group
353 Carolina Mtn. Dr. #188
Franklin, NC 28734
Email: bewell@havegoodhealth.net